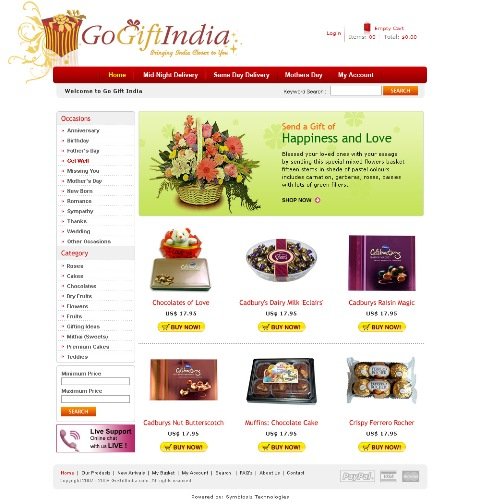 Drupal Ubercart Your One Stop E-commerce Solution
A boost in the growth of online trading can be credited to an increase in purchasing power and a growing interest in varied categories including electronic items, books, consumer durables, automobiles, apparel etc. On the other hand, there arises a need to have e-commerce solutions which are result-focused and cost effective to tap the unlimited and vast potential that e-commerce offers. Currently, one of the exciting e-commerce solutions available in the market is Ubercart.
Including the fact that it is a free to use utility, Ubercart is exciting for a wide variety of reasons. It is designed to fully integrate your online store with Drupal which is one of the top technologies behind many popular websites of today as well as it is based on the robust open-source platform. The amalgamation of Ubercart and Drupal web development company is an excellent choice which offers a great online shopping experience for the end user. Developers working with Drupal Ubercart have the power to add or alter to any of its exciting features. The need seldom arises, as for all online business needs Drupal Ubercart has proven to be a comprehensive, one-stop e-commerce solution.
Ubercart is a free, open-source e-commerce suite developed for Drupal, focusing on usability in three key areas: store configuration, product and catalogue creation, and order administration. It makes sense to power your websites with Drupal and integrate Ubercart as the chosen e-commerce suite, if you are planning to launch e commerce solutions or revamp the existing ones. For many popular websites, this exciting combination is working and they are getting best results out of the process.
For online application development Drupal Ubercart has all the features needed. Flexible product creation system with product classes; multiple product image support out of the box; Flexible product attributes system; Customer and administrator checkout notifications; The configurable product catalog includes catalog pages and a block to display product categories; Basic product stock level tracking and notification; Single page checkout; Shipping quotes and fulfillment, including integration with UPS, FedEx, USPS; Integrated payment system that acts as a bridge between acceptable payment methods (check, credit card, purchase order, etc.); Automatic account generation (anonymous checkout); Activity logging; Simple order processing; Simple order creation and editing; Payment gateways (Cyber Source, Authorize.net, PayPal, etc.); Sales, product, and customer reports; etc.
Drupal Ubercart is PayPal certified and listed in PayPal's solutions directory as an e-commerce solution that integrates PayPal Website Payments Standard, Website Payments Pro, and Express Checkout.
So, get in touch with a Drupal web development company like Srijan who could help your website implement Drupal and then integrate it with Ubercart.